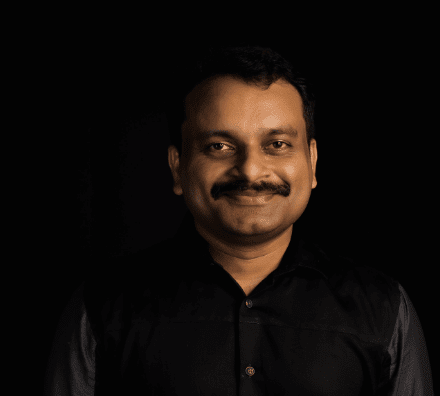 Vinod Reghunathan
Vinod Reghunathan is a tenacious entrepreneur, author, and cryptocurrency specialist with a lifelong passion for technology-centered business.
Vinod Reghunathan is an extraordinary Entrepreneur, Author, and Cryptocurrency Specialist who embodies unwavering determination and a profound passion for technology-driven businesses. Throughout his remarkable journey, he has harnessed the power of the Law of Attraction to empower individuals and guide them towards long-lasting financial prosperity.
With a wealth of knowledge accumulated over two decades, Vinod has become a beacon of success, extending his guidance and expertise to individuals not only in India but also around the world. His Entrepreneurial voyage commenced as a Freelancer, specializing in the fields of SEO and Affiliate Marketing. As he honed his skills, he expanded his repertoire to encompass Social Media Marketing, offering invaluable services to clients and companies across the globe.
Driven by an insatiable thirst for knowledge, Vinod later shifted his focus to stocks and trading. By 2013, he had ventured into the realms of Investment, Domains, and Real Estate. His expertise and reputation earned him the privilege of speaking at prestigious conferences within the Domain Name industry, including the renowned NamesCon conferences held in Las Vegas, Texas, Macau, New Delhi, Bangalore, and Mumbai. In an ever-evolving landscape, Vinod further diversified his investments to include Crypto assets, such as Bitcoin, NFTs, DAOs, and high APY crypto products. His investment portfolio reflects his unwavering commitment to staying at the forefront of cutting-edge opportunities.
In addition to his vast experience, Vinod holds a Bachelor's Degree in Economics and a Post-Graduate Diploma in Marketing Management. Going above and beyond, he provides a comprehensive Portfolio Management Service (PMS) for his esteemed clients. To share his invaluable insights, Vinod launched his Cryptocurrency Masterclass, which garnered immense success, including a recent engagement with BCCI, Kolkata in April 2022. His dedication to educating others is unwavering, and he plans to facilitate many more enlightening sessions in the future.
Beyond his professional pursuits, Vinod Reghunathan finds solace and inspiration through music, captivating films, and the world of literature. As an avid reader, he draws from his vast knowledge and experiences, fueling his journey as an author. Currently, he is diligently crafting three remarkable books: one delving into the intricate world of cryptocurrency, another exploring the realms of business and self-help, and a third unveiling the transformative power of the Law of Attraction.
Vinod Reghunathan's extraordinary journey is an embodiment of resilience, ambition, and a relentless pursuit of success. Through his remarkable accomplishments and unwavering commitment to empowering others, he serves as an inspiration, igniting the flames of possibility and encouraging individuals to reach unprecedented heights.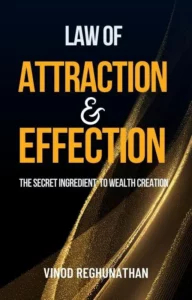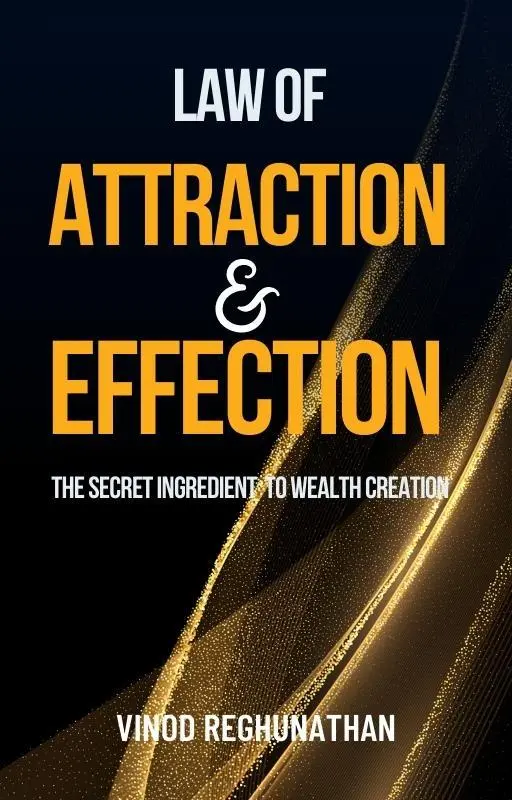 Law of Attraction & Effection
The Law of Attraction & Effection is a time-tested, real-world success mindset that anybody can use to overcome procrastination, self-doubt, and low self-esteem, and start building the life that you have always wanted, so join Vinod today to start employing these game-changing principles now, so that you can start seeing impressive results immediately.