The crypto book
You don't buy
By Vinod Reghunathan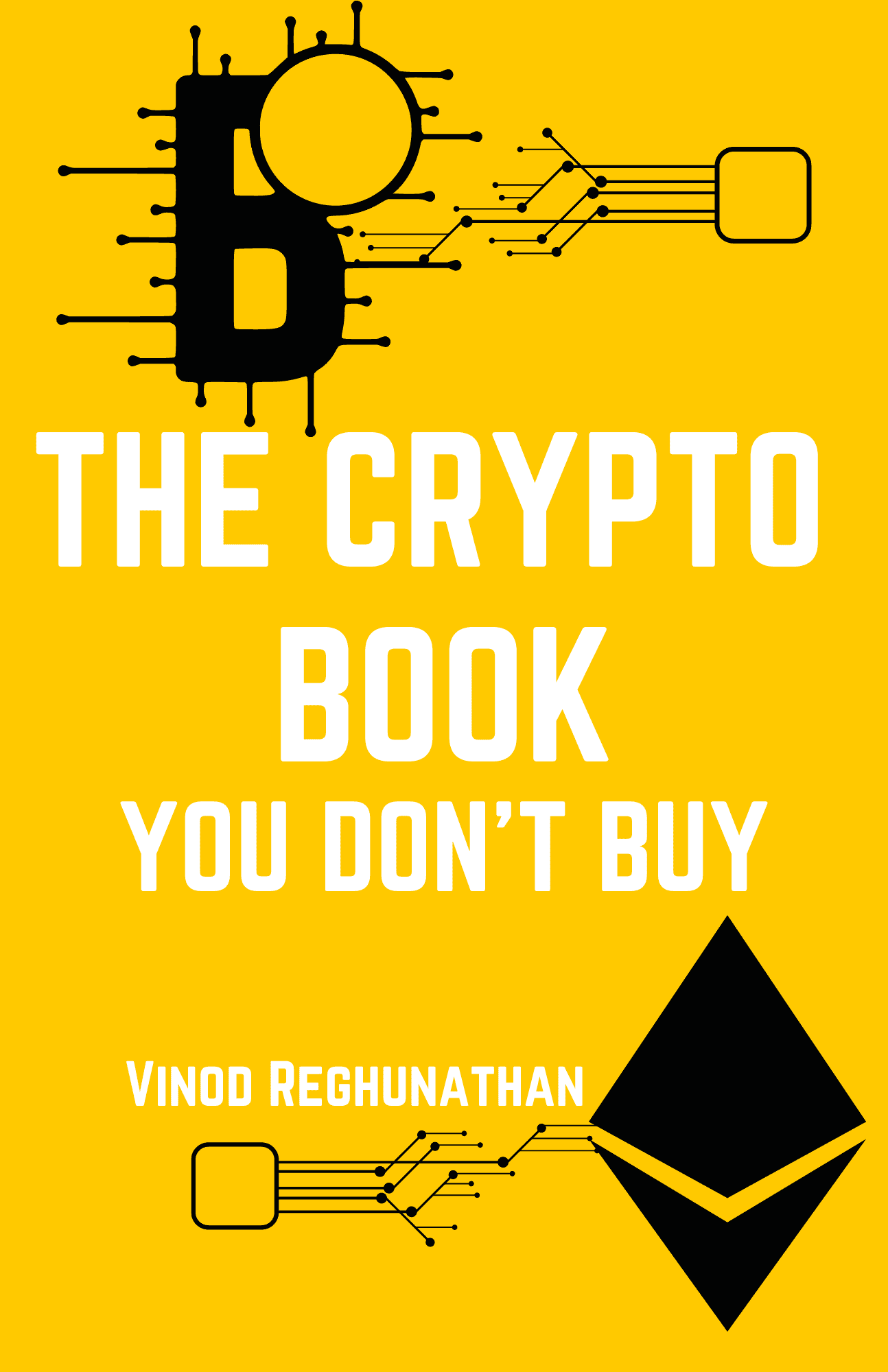 Learn about Cryptocurrency Investment
Discover the world of Cryptocurrency Investing with "The Crypto Book You Don't Buy"
Are you looking to invest in cryptocurrency but don't know where to start? Look no further! Our comprehensive "The Crypto Book You Don't Buy" is designed to help both beginners and experienced investors navigate the complex world of crypto investing. With our step-by-step instructions and expert tips, you'll be on your way to building a successful Crypto Portfolio in no time.
Anyone Interested in learning about cryptocurrency Investing and its many applications.
Is this Book Suitable for Beginners?
Yes, this book covers all the basics in a simple and understandable manner.
Yes, the book contains information on the most recent developments in the cryptocurrency space.
Is the book available in different formats?
Yes, the book is available in both Ebook and paperback formats.
How do I purchase the book?
You can purchase the book online from our website or from any major online bookstore.